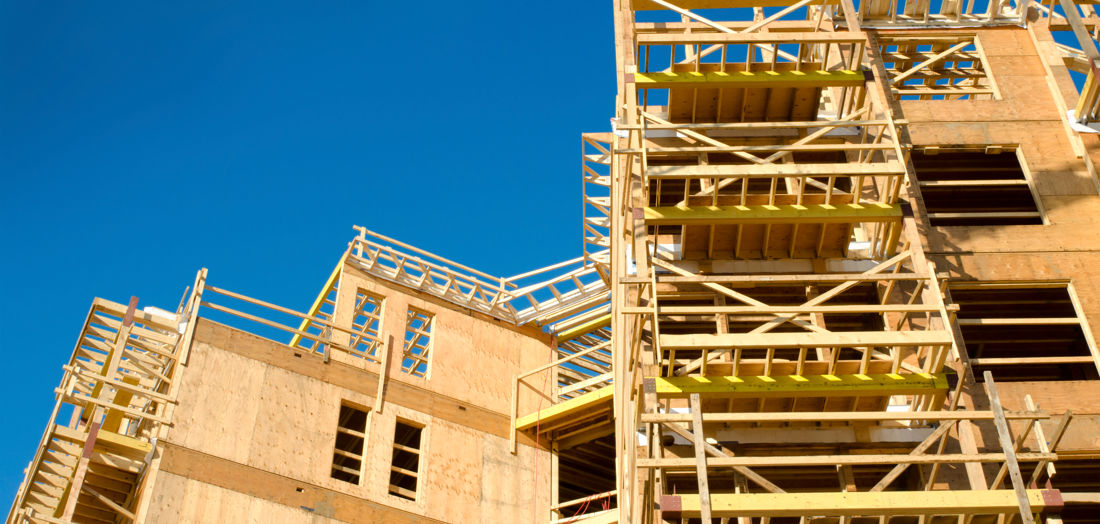 3 February 2022
The CEFC is seeking to transform Australia's approach to large-scale building construction, with a new $300 million program to encourage mass timber construction across the property sector. The approach has the potential to substantially cut construction-related emissions, providing a greener alternative to conventional construction materials.
The CEFC, which invests on behalf of the Australian Government, has created its Timber Building Program on the back of new CEFC research confirming the critical need to transform our approach to construction if we are to achieve an economy-wide transition to net zero emissions.
CEFC CEO Ian Learmonth said: "Timber has been used in construction for generations. Innovations in engineered wood products have created new opportunities for mass timber construction to be used in larger projects, creating the potential for immediate and long-term environmental benefits.
"Our new Timber Building Program will help finance this transition by encouraging owners, developers and builders to use lower carbon engineered wood products in their projects. The CEFC has a strong track record in financing new market developments, from large-scale solar to cleantech start-ups. We are excited to bring this expertise to sustainable construction."
Through the Timber Building Program the CEFC has allocated up to $300 million in debt finance for eligible projects Australia wide – including commercial offices, retail, industrial, healthcare and education. Finance may also be available for multi-residential apartments, seniors living and student accommodation projects. Concessional finance may be available under certain circumstances.
Eligible projects will be considered on a case-by-case basis and may include those which:
Use low carbon engineered wood products in large-scale construction
Have secured appropriate materials source, accreditation and embodied carbon outcomes
Require $20 million-$75 million in CEFC debt finance
Are commercially sound, reflecting the rigorous investment requirements of the CEFC
Comply with the CEFC Investment Policies, Guidelines and Risk Approach
Embodied carbon produces some 28 per cent of emissions in building and construction globally, largely from the production and delivery of building materials. It is expected to account for almost half the emissions of new construction by 2050.
Traditional steel, aluminium and cement production are among some of the more challenging materials to decarbonise and have been identified as an area of focus for emissions reduction under the Australian Government Low Emissions Technology Statement1.
In its Australian buildings and infrastructure: Opportunities for cutting embodied carbon report, the CEFC found that mass timber construction can play a role in meeting this challenge, with the use of timber reducing embodied carbon by up to 75 per cent compared to the use of conventional steel and concrete.
CEFC Director of Property Investment Ryan Rathborne said: "The time is right for the development of more timber buildings across the property sector. By locking in mass timber construction in new projects, we can also help develop local skills and experience, supply chains and delivery capabilities, all of which can catalyse more timber-based building activity into the future.
"We are already seeing early adopters incorporating these new materials in their construction. Our goal is to accelerate this trend, working with the property sector to create a cleaner, more sustainable built environment.
"Our property-related investment commitments have included demonstration projects with the ability to deliver best-in-class performance around energy efficiency, along with the effective integration of renewable energy into new and existing buildings. Cutting emissions from embodied carbon is the next frontier for the construction sector, with enormous potential from development through to occupation."
The CEFC is financing a range of innovative projects tackling embodied carbon, including:

More information:
Parties interested in seeking finance through the CEFC Timber Building Program can find more information in the property section of the CEFC website.