Kylie Klein-Nixon05:00, Jan 03 2022
Play VideoHOMEDBeing and eco-conscious shopper has never been harder thanks to greenwashing by marketeers. Here's how to spot the eco-wash from the hogwash.
When sustainability advocate Juliet Dale was recently asked to promote a new product from a well-known brand that was made of 50 per cent recycled plastic, she grew wary.
The Auckland-based blogger, who writes about her adventures in reusing, refusing and recycling at @thegreatecojourney, says the marketing "reeked of greenwashing".
"It's still 50 per cent virgin plastic, it's still going to end up in landfill, and it's still a product there are ways around using in the first place," Dale says.
"It just felt like a company trying to combat the bad rap they've probably got in terms of plastics."
READ MORE:
* Council calls for ban on 'greenwashed' products that cannot be recycled in NZ
* Cardboard straws, paper bags aren't the ecofriendly solution you might think
* Save our oceans, save the world: Everyone, everywhere has a connection to the sea
* How to spot fake eco products and 'greenwashing' on the grocery shelf
Style inspiration and hot properties in our newsletterSign up now
Greenwashing is when companies and brands wave a green wand over their products and whisper a lot of marketing speak in consumers' ears, without really doing all that much to back it up.
On a grand scale, it's the cash from major polluters pouring into so-called green initiatives – a big issue for protesters at COP26 in November.
On a personal scale, it's you at the supermarket trying to decide if one bathroom cleaner is better for you and the environment than another. .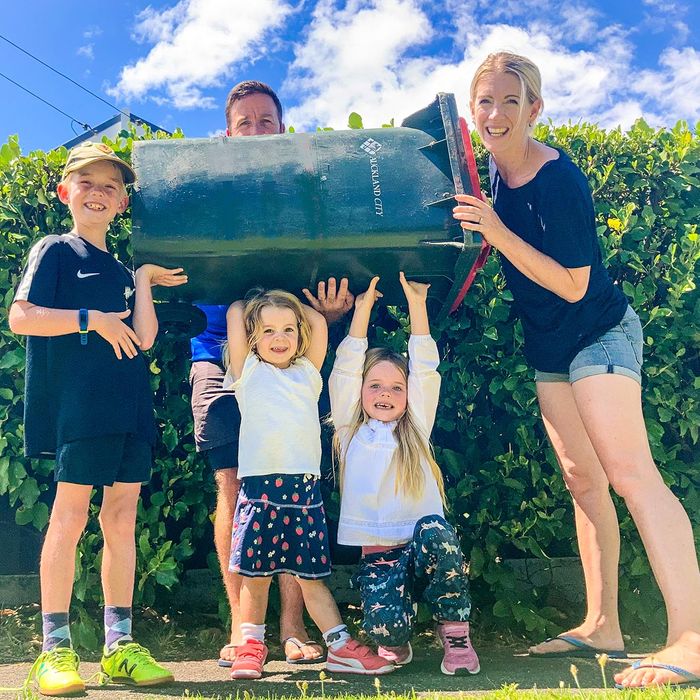 JULIET DALE/SUPPLIEDThe Dale family try to live zero-waste lives. But mum, Juliet, says that's hard when it's not clear how green some products really are.
When you're choosing between products for your home, look for factual information and beware of "vague generalisations", says Sustainable Business Network spokeswoman Fiona Stephenson.
Vague words such as "natural", "eco" and "environmentally-friendly", and imagery such as green leaves, forests, trees or animals, or even a floating green tick without anything verifiable to back it up, don't tell you very much.
"It's all a bit wishy-washy," Stephenson says. "They don't tell you anything, but they imply that the product might be sustainable, and sometimes inadvertently mislead the consumer into thinking something is greener than it actually is."
Instead, look for straight-talking and specific, factual information.
"If something says it's 100 per cent organic cotton, that's great. If something talks about being a cotton blend, what does that mean? That might only have 5 per cent cotton, and the rest might be polyester."
Familiarise yourself with recognised certifications, like certified organic, BioGrow NZ, Fairtrade, and environmental choice, as "these will give you the confidence that a product actually is reputable".
Avoid excess and double packing, such as a "biodegradable" outer box, with heat-sealed, single-use plastic bags within, as this goes straight to landfill.
In New Zealand, only plastics with the recycling triangle and the numbers one, two, and five can be recycled everywhere. Soft plastics, like film coverings and cling wraps, can only be recycled in some locations.
A product that says it's recyclable doesn't necessarily mean that it is in New Zealand, Stephenson says. "So that's another thing to be wary of."
"There are two keys for me," says sustainability advocate Brianne West, who founded plastic-bottle free beauty company Ethique.
"One is independent certifications, the likes of B Corp [an independent assessment lab that takes a holistic view of business sustainability], or carbon-neutral certification.
"The other is whether a business is showing off a concession-type initiative. By that, I mean, is it simply something done for marketing? Or is it something that will actually have real impact?"
For example, planting trees is great. But if a company relies on that, instead of really looking at how it can reduce carbon production or deforestation in its supply chain, it might not be enough.
The louder the brand shouts about what may be "really limited sustainability initiatives", the bigger the red flag should be, West says.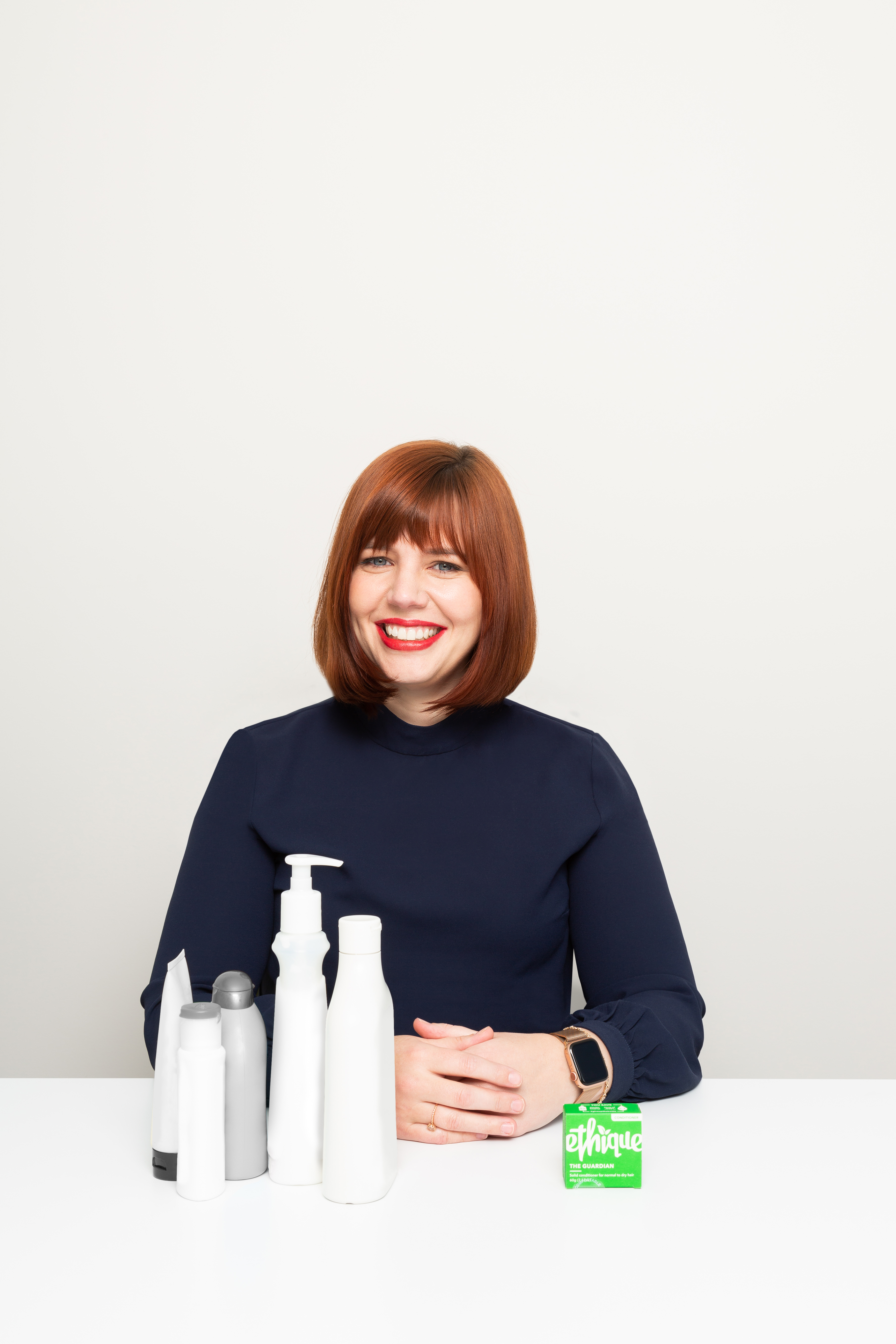 BRIANNE WEST/SUPPLIEDEthique founder Brianne West says it's difficult to spot the greenwashing, but not impossible. Shoppers are more savvy about it than ever.
While it's "definitely tricky", "consumers are more educated and more aware of issues than ever before".
"They are demanding greater transparency from brands. If you're not doing actual good, you will be found out, so I think greenwashing is a very short-term strategy," said West.
Organisations that are honest usually don't come across as perfect. "An organisation talks about how fabulous everything they do from an environmental perspective is, is usually a bad sign as well," she says.
"There is no perfect brand out there. Every brand can always do better." But if companies have sought independent accreditation, there will be a mark visible on the packaging.
For Richard Shirtcliffe, the sustainability entrepreneur behind single-use plastic-free cleaning brand WildClean, greenwashing is worse than unethical, it's actively damaging.
"Companies have to play a part in fixing this problem, because companies played a major part in creating it," he says.
"As a business, you can make an effort to avoid compromise and avoid therefore, greenwashing. It's just that most companies choose not to. And the reason they choose not to is pure economics."
In the battle for your attention in the supermarket aisle, he says, some big companies have made a series of small changes, distracting shoppers from the bigger picture with marginally "better" products.
"In our view, that's just not enough. It's not enough to do toxin-free cleaners, but still sell lots of single-use plastic bottles," Shirtcliffe says.
"The [big companies] have had their time in the sun. So it's really time to kick them into touch."
Stephenson says there is "no excuse" for companies not to have all the relevant information on their websites to help you make informed choices. The onus is on them to "make it easier for consumers by making factual information clear on the product".
"We vote with our money to a certain extent. When you buy something, you're supporting that company. I really encourage people to support the good companies that are going the extra mile.
"The more people do that, the more good businesses will grow."
How to avoid greenwash
Don't be fooled by the vaguely 'green'
"Pictures of plants, animals and leaves, making the packaging naturally coloured, even just the colour green – those can all be tactics to try and fool us into thinking it must be more natural, and eco-friendly," says Dale. "Often those labels are just self created, self-declared kind of things."
Look for clear information about what makes this product a better option, and what it's comparing itself to. "If there's a lot of generic language, but no substance – and you can get substance on a pack – that's a bad sign," adds West.
The Commerce Commission says that if companies "make environmental claims, they must be accurate, scientifically sound and substantiated." If consumers complain to the Commission, it can investigate and prosecute breaches of the Fair Trade Act.
What's really 'recyclable'?
Consumer NZ recommends choosing products with packaging that's clear, sleeveless and made from plastics 1, 2 or 5, and avoiding mixed material packaging. Check with your council about what can and can't be recycled in your area before you buy – or buy something without packaging at all.
Check in and check out
"Social media actually does a really good job of dispelling a lot of greenwashing," says West. "If you look outside the brands themselves there are loads of science educators or science communicators on TikTok and Instagram, for example, who will explain everything that underpins claims."
Get online and see what you can find out about a brand on their website.
Look for credentials
There are a lot of 'green' or 'ethical' certification marks out there, and it can be hard to know which ones are meaningful. The Sustainable Business Network has a list of marks which are relevant in New Zealand.
It includes: AsureQuality, B Corp, BioGro, CoCo, Demeter, Dow Jones Sustainability Indices, Eco Warranty, Ekos, EPD Australasia, the Energy Rating Label, Environmental Choice, FairClimateFund, Fairtrade, FSC, Green Globe, Green Star, Green Tick, HomeFit, Homestar, Hua Parakore, IFOAM, ISO 14000, Living Building Challenge, Living Wage Employer, MSC, NABERSNZ, Qualmark, Rainbow Tick, Sustainable Winegrowing New Zealand, and Toitū.
Stuff is a commercial partner with Wild Clean. Read more about how Stuff manages partnership content here.Everyone needs a place to call home.Make a contributionhttps://dashboard.presspatron.com/websites/153/custom_button
Whether you're a first-time renter, a family renovating a classic Kiwi villa, or a retiree downsizing to a tiny home, our home and property journalists have got you covered.
Behind stories like this one is a team of reporters, who search out NZ's most fascinating properties and the people who live in them.
We talk to the architects making our neighbourhoods better, the designers making our homes more beautiful, and the agents with the scoop on market trends. We even try out those trending home hacks, so you don't have to.
That work costs more than just our time. If we've interested, informed or inspired you, then please consider making a contribution to Stuff.Become a supporter